No Labour Day Google Doodle For India :.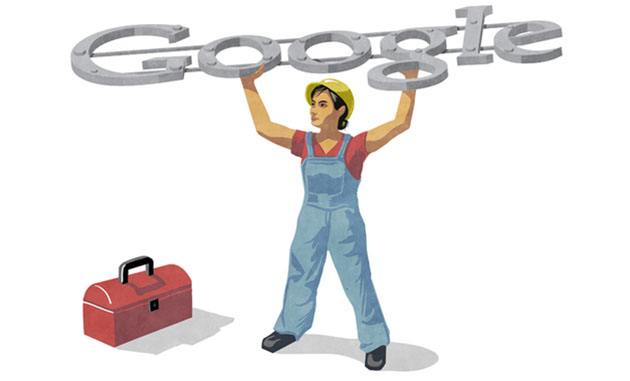 We often come across almost all major Google Doodles on the Google India homepage, but, this time, Google has disappointed Indian followers.
Google often marks special occasions with its innovative and interactive doodles, but today on May 1, when India is celebrating the economic and social achievements of workers in the form of Labour Day, Google's lack of interest is evident - there is no Labour Day doodle on the Google India homepage.
Instead, Google shows interest in celebrating Labour Day with specific countries like Philippines, Hong Kong, Bahrain and others.
As usual Google has a doodle for the Labour day, but you won't find it on the Google India homepage, as the company has given Indians a miss.
Google, which is known for its Doodles on special days has posted a Labour Day-themed doodle but sadly its available only on the Russia homepage (www.google.ru), the Philippines homepage (www.google.ph), China (Hong Kong) and Bahrain. Users will be greeted with the Labour Day doodle in place of Google's usual logo.
Letsenjoy